Hanish Rathod | Finance Committee Chair
Director of Global Go-To-Market Strategy, Zendesk
Hanish is the Director of Global Go-To-Market Strategy at Zendesk where he leads global GTM strategies, product strategy and integrated sales, marketing and channel strategy . Additionally, he leads enablement, pricing & packaging and market intelligence. He has over 15 years of tech industry experience in functions that include product development, marketing, strategy and investing.
Prior to Zendesk, Hanish worked in product marketing at The Climate Corporation, driving global go-to-market strategies, product strategy, messaging & positioning and channel enablement. Earlier at VMware, Hanish was the global lead product marketing manager for vSphere with Operations Management. He has also worked in asset management in New York leveraging his expertise in investment analysis on tech companies for Morgan Stanley.
Hanish went to Harvard Business School and has a Masters in Electrical Engineering from UCLA, and a Bachelors of Engineering from Vanderbilt. Outside of work, Hanish has been actively involved in higher education legislation in Washington D.C. for over 10 years. His grass roots efforts led to the house bill H.R. 3412 (Higher Education Affordability and Equity act) during the 108th congress and continues to serve through various channels to advocate on behalf of students.
Siddharth R. Alexander | Board Member
Managing Director, Investment Portfolio at Wells Fargo
Siddharth began his volunteer journey with First Graduate in 2009, joining the Board of Directors in 2018.
"I've supported and been involved with First Graduate for almost ten years now. The culture of the organization and level of dedication to the students and mission is truly impressive. Despite their success, I've valued their continued focus on the San Francisco area to help students be the first in their families to graduate college. Last year I had the opportunity to meet the college graduates I tutored when I first volunteered at First Graduate in 2008. It's hard to express the mixed emotions of pride, joy, and mostly gratitude that I and other volunteers felt to have another class of students enter the work force and adult life equipped with a college degree, in large part due to First Graduate's support. And if I were to gauge success, the same graduates fully recognize the benefits and support they have received from First Graduate's staff, volunteers and donors. If you believe that education is near the top of the list to directly or indirectly make for a better world and better human beings, I would strongly urge you to consider supporting First Graduate in any capacity."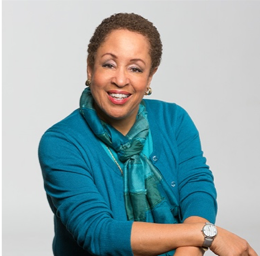 Marvell C. Allen | Board Member
Principal & Owner, Millennium Career Advantage, LLC
Marvell C. Allen is Owner and Principal, of Millennium Career Advantage, LLC, a professional leadership development and coaching practice, started in 2010.  Current and past clients have included Twitter, LinkedIn, Contra Costa County, The Bureau of Indian Affairs (U.S. Department of the Interior), Marin County, UC Davis, Marriott International, City of Mountain View, Kaiser Permanente, SanDisk, Watermark, the National Oceanic and Atmospheric Administration, The Federal Reserve Bank of San Francisco, and Genentech, to name a few.
Marvell is an expert at delivering executive, management, and staff development programs that support organizational objectives. Moreover, she has a solid track record as a training leader for dynamic organizations to resolve complex business issues. Marvell is known as a key strategic partner for senior executives and cross-functional teams to help achieve business imperatives.
Marvell has spent many years supporting strategic organizational/learning initiatives with topics including:
Emotional Intelligence
Change Management
Inclusive Leadership
Executive Presence

Organizational Influence
StrengthsFinder
Conflict Management
Building Effective Relationships and Alliances
Marvell's academic credentials include a BA degree from UC Berkeley, a MA in Political and Economic Assessment (International Business Asia) from Dominican University of California, and coaching certifications in StrengthsFinder, Leadership/Talent Management, and Career Management Coaching.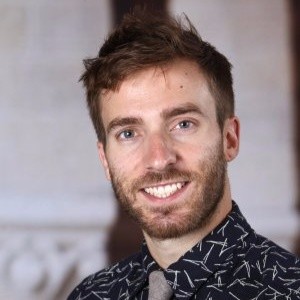 Daniel Curme | Board Member
Professional Development Administrator at Minerva Schools at KGI
Dan Curme is a Professional Development Administrator at Minerva Schools at KGI, a relatively new non-profit university program built on principles of the science of learning and which equips students with practical skills and knowledge for the 21st century. He works with some of the brightest undergraduate students from around the world to help shape their professional interests and opportunities outside the classroom – and he does this without having a Minerva alumni network to lean on (the first graduating class in May 2019). Based on his experience teaching in the classroom, managing education programs, and advising students, Dan believes effective change in education comes from passionate, well-supported individuals and teams working in innovative and forward-thinking models.
Dan has spent his entire professional career in education, working and volunteering at organizations around the world with a variety of age groups. His experience includes Junior Achievement, City Year, College Access Now, Seattle Public Schools, StudentVox, and Minerva Schools.  For 7 summers, Dan coached at Ultimate Peace, a non-profit ultimate Frisbee summer camp for Palestinian and Israeli youth.
Dan has co-written two Master's theses, both of which explored college culture and supporting first-generation students in high school and college. Dan holds a BA in Modern Middle East History from Carleton College and an MA in Higher Education Administration from Stanford University.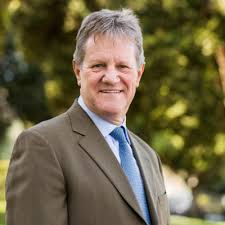 Mark Hamilton | Board Member
CEO & Founder, Hamilton Zanze
Mark is the CEO and Founder of Hamilton Zanze, a San Francisco-based real estate investment firm.
Jenny Kao | Board Member
Chief Policy Advisor to the President of the University of California
Jenny Kao is the Chief Policy Advisor to the President of the University of California system of 10 UC campuses, 6 medical centers, and 3 affiliated national laboratories, where she advances the University's policy agenda, leads policy initiatives and advises the President on a wide array of policy issues. Issues range from supporting undocumented/DACA-mented, first-generation and low-income students, to standardized testing in admissions, to developing a vision for UC's role as a social mobility machine and economic driver in California's future.
A product of California public education, Jenny has worked in the public sector and in public higher education for over two decades. Before her current role as Chief Policy Advisor to the President, she served as both Chief of Staff for Public Affairs and founding Executive Director for Issues Management, Policy Analysis and Coordination (IMPAC). In this dual role, she developed external messaging and strategy for policy initiatives and the University system's positions on state and federal legislation. Prior to this role, Jenny co-led the University's state governmental relations office in Sacramento, advocating for UC's priorities with the Governor and Legislature. Before that, she worked as the Higher Education Policy Analyst in then-Governor Gray Davis' administration from 1999-2000. She began her career in higher education in undergraduate admissions policy and student athletics at the UC Berkeley campus.
Kao earned her B.A. degree (with honors) in American History from UC Berkeley, with a minor degree in French literature. She holds a Master's Degree in Public Affairs from Princeton University. An immigrant and non-native English speaker, Jenny was born in Taiwan, raised in San Francisco, and now calls Oakland home. She's fluent in Mandarin and French. Hobbies include running, hiking, and wining and dining.
Cheryl Porro | Board Member
CTO, Thrive Global
Cheryl is CTO at Thrive Global.  Cheryl grew up outside of Boston and was first in her family to graduate from college. She graduated from Rensselaer Polytechnic Institute (RPI) with a BS in Chemical Engineering.
"As a first graduate myself, I know what an impact a higher education can have on a person and on a family. I love the work that First Graduate does and the long term commitment it makes to the students."